Relief from Depression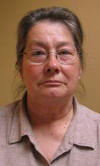 My name is Barbara Hammer. I came to Abundance Acupuncture in April 2008 because I was suffering from depression, high blood pressure, and stress. I had been depressed for 50 years. It gave me a negative outlook on everything in my life. I could not keep up with my household and yard work which made everything feel overwhelming. I was very unhappy, fatigued, irritable, and hopeless. It was difficult for me to just get through the day. It took all morning to just feed my cat, have two pieces of toast and two cups of coffee (some breakfast!), get washed up, and dressed. I had difficulty getting a good night of sleep and during the day I just dragged. I didnít have the energy to fill the birdbath and feeders, and never made my bed. I bought flowers, but then they died because I didnít have the energy to plant them. My car was a mess along with the garage and basement! I didnít want anyone to come over and see me because I felt so embarrassed. This was not a way to live! My 88 year old mom could run circles around me.
I tried medications such as Paxil which worked for a while, then didnít seem to last. My doctor wanted to try different meds, but I didnít want them because of the side effects. I began to feel some improvements in my condition after two treatments at Abundance Acupuncture. At this point in time my condition feels 75% better. I now feel like a new woman. I am up now at 5 A.M. and go out for four hours to clear out the jungle. I have been doing this for a week and you can see the bricks in my patio. I have been weeding, trimming, pruning, and have even planted the flowers I bought this year. My neighbor lady must be so happy. I have only had one bad day since I started treatments and the tears used to roll every day.
I have also had significant improvement with my drop foot which had been bothering me for years. It made me limp and I wasnít able to wear the ďcuteĒ shoes because they kept slipping at the heel. The doctors said there was nothing they could do for it. I was so surprised when I was walking normally again! I never expected that benefit from acupuncture at all.
During the treatments I was nervous at first because I didnít think it would work and Iím not Mrs. Bill Gates, but it has been money well spent. The clinic is clean, everyone knows what they are doing, and it runs on time. The staff is knowledgeable, friendly, and kind. I recommend acupuncture to my friends and others because it has changed my life and I know it works.