Abundance Acupuncture Inc.
If you would like an appointment or have any questions call us at: (920) 484-5000 in Beaver Dam or email our clinic at: m@acupuncturerestoreshealth.com
PrestoPainGo
A simple & effective self help acupressure website for instant, drug free, pain relief
Free Self Help Acupressure Website
Use this site, email & tell your friends, and give us helpful feedback
Healing the world with an evolving, expanding, and FREE website since 11-7-2011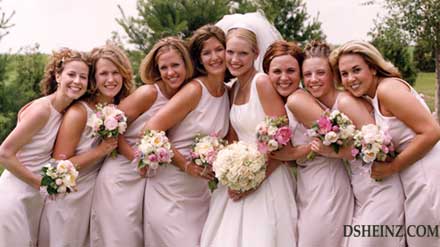 The fresh, seasonal flowers in our clinic are from
Abundance Acres Wedding Flowers
1206 Mendota Street, Madison, WI (608) 241-7000
Modern Dog: Acupressure for Your Animal Companions

Modern Dog, is dedicated to making health and wellness available to your animal companions. Brenda Utzerath, certified animal acupressure practitioner, can incorporate acupressure, massage therapy, flower essences, essential oils, nutritional information including raw, home cooked and Traditional Chinese Medicine Food Therapy into specialized sessions for your animal.
920-318-9379

Beaver Dam and Dodge County, WI 53916

WISCONSIN SOCIETY OF CERTIFIED ACUPUNCTURISTS
A non-profit organization of state-certified, Wisconsin acupuncturists which promotes understanding and awareness of acupuncture. www.acupuncturewisconsin.org
The East-West Healing Arts Institute offers a program of massage training that combines traditional eastern techniques with modern western medical knowledge. David lectured on Oriental Medical Theory and Point Location at this school for several years.
The Midwest College of Oriental Medicine is located in Racine, Wisconsin. It offers programs for the study of acupuncture and Chinese herbal medicine.
The National Certification Commission for Acupuncture and Oriental Medicine (NCCAOM) administers national board examinations and certifications.
Acupuncture Today is a searchable site with current and archived articles about acupuncture for the novice or the practitioner.

To read David's article on recently discovered anatomical structures that are linked to the practice of acupuncture go to: http://www.acupuncturetoday.com/mpacms/at/article.php?id=31918

The American Herbalists Guild is a nonprofit educational organization for the furtherance of herbalism. This site has a locator for professional herbalists and links to a wide variety of herbal internet sites.
If you are traveling long distances by airplane (or time traveling to a different time zone) you will appreciate our
Jet lag can be easily avoided by using acupressure. Click on the words above to down load an illustrated instruction sheet which you can print up and use while you are flying to your destination. Clients who have used this technique have been amazed after traveling to the Thailand and back with out experiencing any symptoms of jet lag.
Imagine a "Star Wars quality" video of the activity inside a living cell...
BioVisions at Harvard University has made an astonishingly beautiful window into the miracle of life.
http://www.youtube.com/watch?v=FzcTgrxMzZk
Click the link above and choose high speed (fast download speeds) or slow speed (slower down load speeds) then watch as the intricacies of Inner Life unfold.
Dr. Mercola's Website - mercola.com This site has a free biweekly email newsletter covering current nutritional health news. All past articles are archived and searchable.