Best Therapy for Stroke Recovery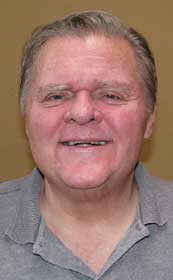 My name is Clyde P. I came to Abundance Acupuncture in January 2016 because I had been suffering the after-effects of a stroke for six months. My entire right arm was completely paralyzed and my right hand was swollen and tightly closed. My right leg and foot were stiff and movement was very limited. I had difficulty completing sentences because I was often unable to remember common words. After the stroke I was suddenly unable to function and participate in life. These restrictions left me feeling frustrated and anxious. I tried medications such as Buspar, Tramadol, Vasotec, Proscar and others, as well as physical therapy to resolve this problem, but only had limited results.
After my first treatment at Abundance Acupuncture I noticed increased flexibility and mobility in my right leg. My right hand was also less swollen. With more treatments I found it easier to get out of chairs, my hand was less tight, and I could move my leg back for the first time since the stroke. It was very encouraging to see these improvements in my life.
After three weeks of treatments I was amazed to be able squeeze my right hand. Shortly after that I was able to pull my right elbow back and move my arm from side to side again. With continued treatments I felt increased vitality, alertness, and flexibility. My speech has also been improving a great deal during the last few weeks of treatments. In fact, I think that the Acupuncture has done more to help me than any other therapy.
In addition to the acupuncture treatments, the Chinese Herbs and Supplements recommended by Abundance Acupuncture have helped my recovery and boosted my energy levels. I would recommend acupuncture to anyone in stroke recovery because I have recovered functions which might have been lost forever. The treatments at the clinic are very relaxing. The staff is compassionate and listens to all my concerns. Bravo to all involved! Thank you to the moon and back!
More Stroke Recovery Testimonials