Abundance Acupuncture Inc.
If you would like an appointment or have any questions call us at: (920) 356-1578 in Beaver Dam or email our clinic at: aa-hinc@sbcglobal.net
We see patients at the Beaver Dam Community Hospital Fridays 9:00 to 5:00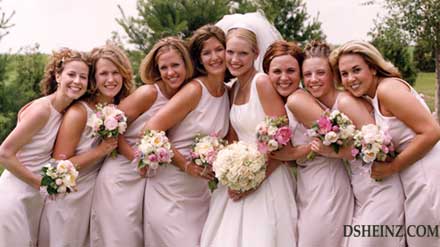 The fresh, seasonal flowers in our clinic are from
Abundance Acres Wedding Flowers
1206 Mendota Street, Beaver Dam, WI (608) 241-7000

The American Herbalists Guild is a nonprofit educational organization for the furtherance of herbalism. This site has a locator for professional herbalists and links to a wide variety of herbal internet sites. www.americanherbalistsguild.com
The East-West Healing Arts Institute offers a program of massage training that combines traditional eastern techniques with modern western medical knowledge.
The Foundation for Wellness Professionals is a non-profit group of dedicated health care experts who, like me, donate their time to speak in the community on health issues.
The Midwest College of Oriental Medicine is located in Racine, Wisconsin. It offers programs for the study of acupuncture and Chinese herbal medicine.
The National Certification Commission for Acupuncture and Oriental Medicine (NCCAOM) administers national board examinations and certifications.
Acupuncture Today is a searchable site with current and archived articles about acupuncture for the novice or the practitioner.

To read David's article on recently discovered anatomical structures that are linked to the practice of acupuncture go to: http://www.acupuncturetoday.com/mpacms/at/article.php?id=31918
PrestoPainGo Prototype Web Site (this site is under constructions) LINK
Dr. John Stellpflug, D.D.S has provided quality dental care to families in Beaver Dam since 1974. If you would like to see a dentist who is concerned about preventing dental disease and protecting your health go to: www.drjackdds.com
Dr. Mercola's Website - mercola.com This site has a free biweekly email newsletter covering current nutritional health news. All past articles are archived and searchable.
Abundance Acupuncture believes in the process of referrals, and part of the service we provide is to refer our clients to other qualified businesspeople in our area.
Below is a list of areas in which we know very credible, ethical, and outstanding professionals. If you're looking for a professional in a specific area that is listed, please feel free to contact us. We will be glad to put you in touch with the people we know who provide these services.
Attorney

Auto Repair

Auto Repair

Baked Goods/Cakes

Banker/Commercial

Carpet Cleaning

Cellular Communications

Chimney & Fireplace Services

Commercial Printer

Construction/Residential

Dentist

Drywall Installer

Electrician

Embroidered Apparel

Engineering Consulting

Financial Advisor

Fireplaces

Flooring

Florist

Funeral planning/ services

Glass Doors and Windows

Hair Stylist

Heating / AC Contractor

Insurance/P & C- Commercial

Interior Design

Janitorial service

Photography

Legal Services/Business and Personal

Life, Health, and Farm

Massage Therapist

Mortgage Broker

Pampered Chef

Pest Control

Plumber

Radio Advertising

Real Estate

Roofing

Shaklee

Skin care

Title Insurance

Well Drilling